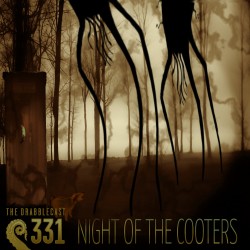 Sheriff Lindley was asleep on the toilet in the Pachuco County courthouse when someone started pounding on the door.
"Bert!" the voice yelled as the sheriff jerked awake.
"Gol Dang!" said the lawman. The Waco newspaper slid off his lap onto the floor.
Podcast: Download
This story was first published in
Omni Magazine
, April 1987.
Episode Art:
Raoul Izzard
---