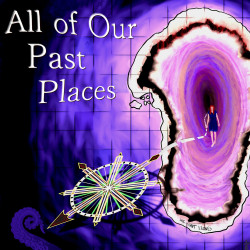 Aoife always told me that you could go anywhere, as long as you had the right map. So when it happened, my first thought, when I let myself into her apartment after not hearing from her for three days, was this weird feeling of pride.
She'd done it.
She was gone.
Podcast: Download
Story produced by
Bryan Lincoln
of the FullCast Podcast.
This story first appeared in
Unlikely Story
, June 2014.
Episode Art:
Brian Delano
Read by:
Blythe Haynes and K.T. Bryski
---
Twabble:
"They all made fun of the flying man's "handstands..." until he threatened to NOT push Earth out of the asteroid's way "
by
The_Hol-Man
---