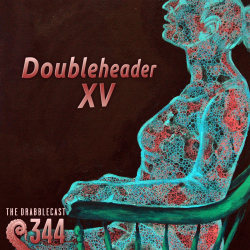 The chair first appeared on a Thursday afternoon on the sidewalk in front of the Dollar Bank and Trust on Lancaster Street in Pulaski, Kansas. Nobody saw how it got there. At least, no reliable eyewitnesses have ever come forward, so we are unable to pinpoint the exact moment of its arrival. Customers began to ask the tellers about it shortly after lunch.
Podcast: Download
Sing, Pilgrim!
first appeared in
Fantasy & Science Fiction
, November 2013.
Suspicious
first appeared in
Daily Science Fiction
, July 2011.
Episode Art:
Emily Poole
Read by:
Lauren Synger
---
Twabble:
"They said it was too late to operate, but only a fool gives up hope. The knife trembles in my hand. Hush, my love; be strong. "
by
L0rdEntr0py
---