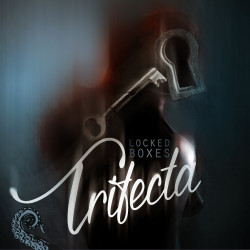 I didn't kill God; we should clear that up right away. I just captured him and put him in a little box.
It sounds harder than it actually was. Hannah helped me make it. Her dark, sad eyes so serious and focused behind the wire-rimmed glasses she always wore, her slender fingers tracing the passages from the Bible. A long time ago, God gave instructions on how to build a tabernacle for him to inhabit. That story made us wonder: if the infinite can be confined to a building or a tent or a room, then why not a box?
Podcast: Download
Winners announced for the 8th annual Drabblecast People's Choice Awards!
Guest Produced by Adam Pracht.
Coffee and Cornbread
first appeared on
Space Squid
, September 2014.
God-Shaped Box
first appeared at
Hub magazine
, April 2008.
Trimming the Fat
first appeared on
Asbury Pulp
, December 2013.
Episode Art:
Carly Lyn
Read by:
Ibba Armancas, Trendane Sparks, Jacob Boris, Logan Waterman, Adam Pracht, Matthew Sanborn Smith, Nick Camm, Veronica Giguere
---
Twabble:
"After years in zero gravity when legs became less important to move from here to there everyone started farting around. "
by
Gary Doe
---