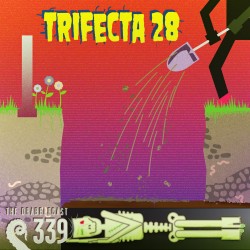 The ghost in my attic is Margaret, but she lets me call her Margie. She was seventy-six years old when she died, and now that she's a ghost she sits in her rocking chair day and night, holding a tiny baby in her arms. The baby rarely moves and almost never cries. His name is Gavin, and he is thin and wrinkly and covered in fine brown hair. Funny looking, as preemies often are, but sweet nonetheless. Margie keeps him wrapped in a blanket of cobwebs, which I think is disgusting. I've always hated spiders.
Podcast: Download
Whitney Avalon's Youtube Channel
Listening to it Rain
first appeared in
Fireside Magazine
, September 2013.
Passengers
is a Drabblecast original.
Paperclips and Memories and Things That Won't be Missed
first appeared in
Apex Magazine
, May 2014.
Episode Art:
Brent Holmes
Read by:
Paul Huntington,
Whitney Avalon
---
Twabble:
"I thought spider monkeys were cute until the day I found myself all webbed up, organs liquefying, slathered in bananas. "
by
Luftwaffle
---