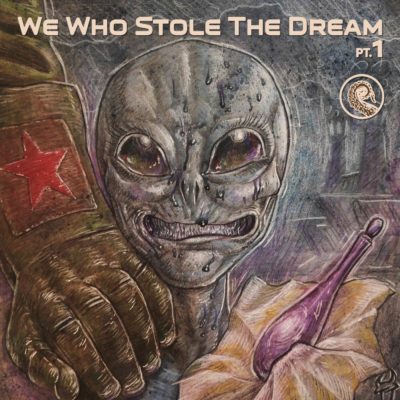 The Drabblecast launches its 8th Annual Women and Aliens Month with Part 1 of "We Who Stole the Dream" by James Tiptree Jr.
This is a dark, dystopian tale about sadism and slavery, and the potential for cruelty in all of us. Published postmortem in the 1990 compilation "Her Smoke Rose Up Forever," this story was originally written in 1978. True to the times, Tiptree was wrestling with sexism and feminism in much the same vein as Ursula Le Guin and Margaret Atwood. These issues are all still relevant, and still topical forty years later.
Story Excerpt:
The children could survive only twelve minims in the sealed containers.

Jilshat pushed the heavy cargo loader as fast as she dared through the darkness, praying that she would not attract the attention of the Terran guard under the floodlights ahead. The last time she passed he had roused and looked at her with his frightening pale alien eyes. Then, her truck had carried only fermenting-containers full of amlat fruit.

Now, curled in one of the containers, lay hidden her only-born, her son Jemnal.
Podcast: Download
Subscribe: Apple Podcasts | Android | Stitcher | TuneIn | RSS