Update (Friday, March 13th, 2015):
Drabbleclassics 18 - Sing
Feature:
Sing
by
Kristine Kathryn Rusch
Drabble:
Blessed Silence
by
Alfred Bilezerian
Genres:
Drabbleclassics Sci-Fi
Original Episode:
53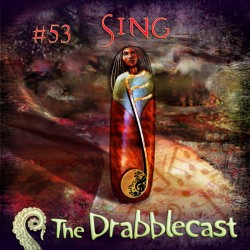 Wednesday, February 27th, 2008
Child, you sing all the time- when you're walking, when you're eating, even when you're laughing. You people make the most beautiful music in the entire galaxy...
Episode Art:
Richard K. Green
Originally published in
Aboriginal SF
, February 1987.
No twabble for this episode.