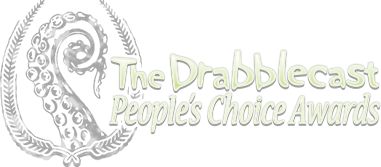 The voting is finished and we have our winners. Congratulations to:
Best
Story
:
335 -
To Whatever
by Shaenon Garrity
Best Cover Art:
338 -
The Crevasse
by Hannah Holloway
Best Drabble:
337 -
The Summoning
by Phineas QP
Best Twabble:
335 - by bryanwitha_y:
The marionette boy dreamt of a world enveloped in string, from city to tree to cloud to moon. The freedom to fly anywhere.