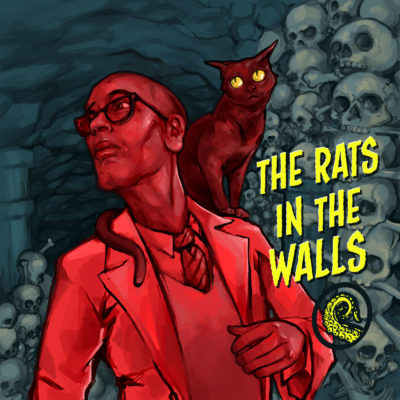 Kicking off this year's H.P. Lovecraft month with a classic from the man himself. It's not your mind playing tricks it's The Rats in the Walls!
On July 16, 1923, I moved into Exham Priory after the last workman had finished his labours.
The restoration had been a stupendous task, for little had remained of the deserted pile but a shell-like ruin; yet because it had been the home of several of my ancestors, I let no expense deter me.
The place had not been inhabited for a century since a tragedy of intensely hideous, (though largely unexplained) nature had struck down the master, five of his children, and several servants; finally driving forth under a cloud of suspicion and terror their illegitimate third son— my lineal progenitor, who had been taken in as their own. The final survivor of the cursed line…
Podcast: Download
Subscribe: Apple Podcasts | Android | Stitcher | TuneIn | RSS