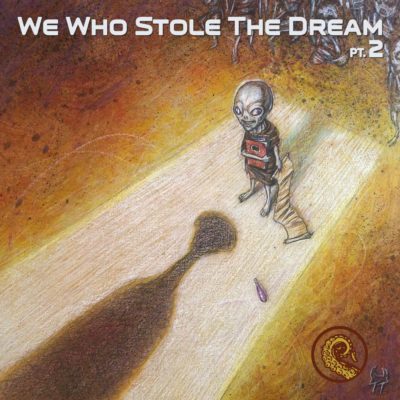 Women and Aliens Month continues with Part 2 of "We Who Stole The Dream" by James Tiptree Jr., aka Alice Bradley Sheldon.
If you have not heard part one, you can find that here.
Sadism, slavery, power and oppression… are we ever truly innocent? Or is there the potential of cruelty in all of us?
You be the judge.
 Story Excerpt:
An alarm shrieked and cut off, all colors vanished, the very structure of space throbbed wildly—as, by a million-to-one chance, the three most massive nearby moons occulted one another in line with the tiny extra energies of the cruiser and its detonating missile, in such a way that for one micromicrominim the Dream stood at a seminull point with the planetary mass. In that fleeting instant she flung out her tau-field, folded the normal dimensions around her, and shot like a squeezed pip into the discontinuity of being which was tau.
Podcast: Download
Subscribe: Apple Podcasts | Android | Stitcher | TuneIn | RSS