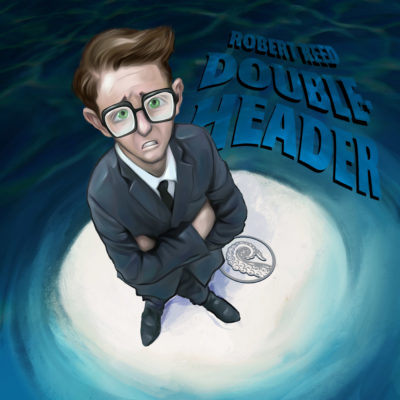 This week the Drabblecast brings you two new, previously unpublished stories by SF genre luminary Robert Reed.
Reed published his first novel, The Leeshore in 1987. Since then he has received nominations for both the Nebula Award and the Hugo Award, as well as numerous other literary awards. In 2007, he won his first Hugo Award for the 2006 novella "A Billion Eves".
This week we bring you two original stories by Robert Reed:
"And So On" (Story Excerpt):
You never sleep and you cannot be alone. Companions surround you,
extraordinary both in their numbers and the multitude of lost worlds represented. Subjected to minimizations of data and energy, each of you has been compressed into a body no larger than a bacterial spore. The principles of efficient packing mean that your neighbors share your temperament and general outlook. This is the means by which you can exist and feel so very real. Your nature is shared. Ten million like-minded souls make every calculation that much easier.

Primarily human. That is what you are.
"The Statistical Grandeurs" (Story Excerpt):
You begin by insisting that you are a happy person.

"A thin happiness built from predictive software," your new mentor counters. "And let's be honest here. The system's limitations are growing more obvious with every rigorously planned day."

Then he says nothing, staring at you.
Podcast: Download
Subscribe: Apple Podcasts | Android | Stitcher | TuneIn | RSS