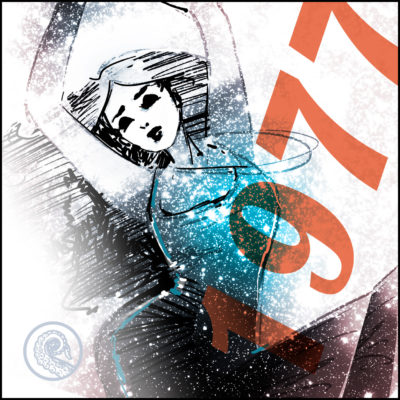 This week, the Drabblecast presents a full cast production of "1977" by Carrie Vaughn.
"Have another one," the guy said, and Megan did because she was thirsty, though a martini was probably not what she should be drinking. She was too far gone to question.
She downed the drink in three swallows while the guy laughed. Craig. Conner. Whatever his name was. The music changed, and her eyes got wide. She shoved the glass at the bar, knocking something over, but was already turning to the dance floor.
Podcast: Download
Subscribe: Apple Podcasts | Stitcher | TuneIn | RSS